Strettons was established in 1954 and has been through many changes to transition into the modern chartered accountancy firm we are today.  Our current team of >40 experienced people is lead by five young, passionate and energetic Directors, all with a desire to lead the way to ensuring our clients get the best advice possible across all facets of their businesses.
While focusing on the Central North Island, we have clients across New Zealand and cover a wide range of industries and services – extending wider than your general accounting business.  Our five Directors are all born and bred in the region and believe in a real team focus, to ensure we provide the best possible service to our clients.
As a team, our purpose is 'Empowering Better Business', which means a lot more than our core of helping clients financially, but instead, helping empower our clients through identifying what success looks like to them, ensuring their business is helping them achieve their goals and helping provide time, mind and financial freedom. We love putting back in to the local community wherever possible, and are proud supporters of many local events and organisations, because it's our belief if the region is prospering, so will everyone else.
If you'd like to know more about how we can help you, feel free to get in touch. We'd love to chat.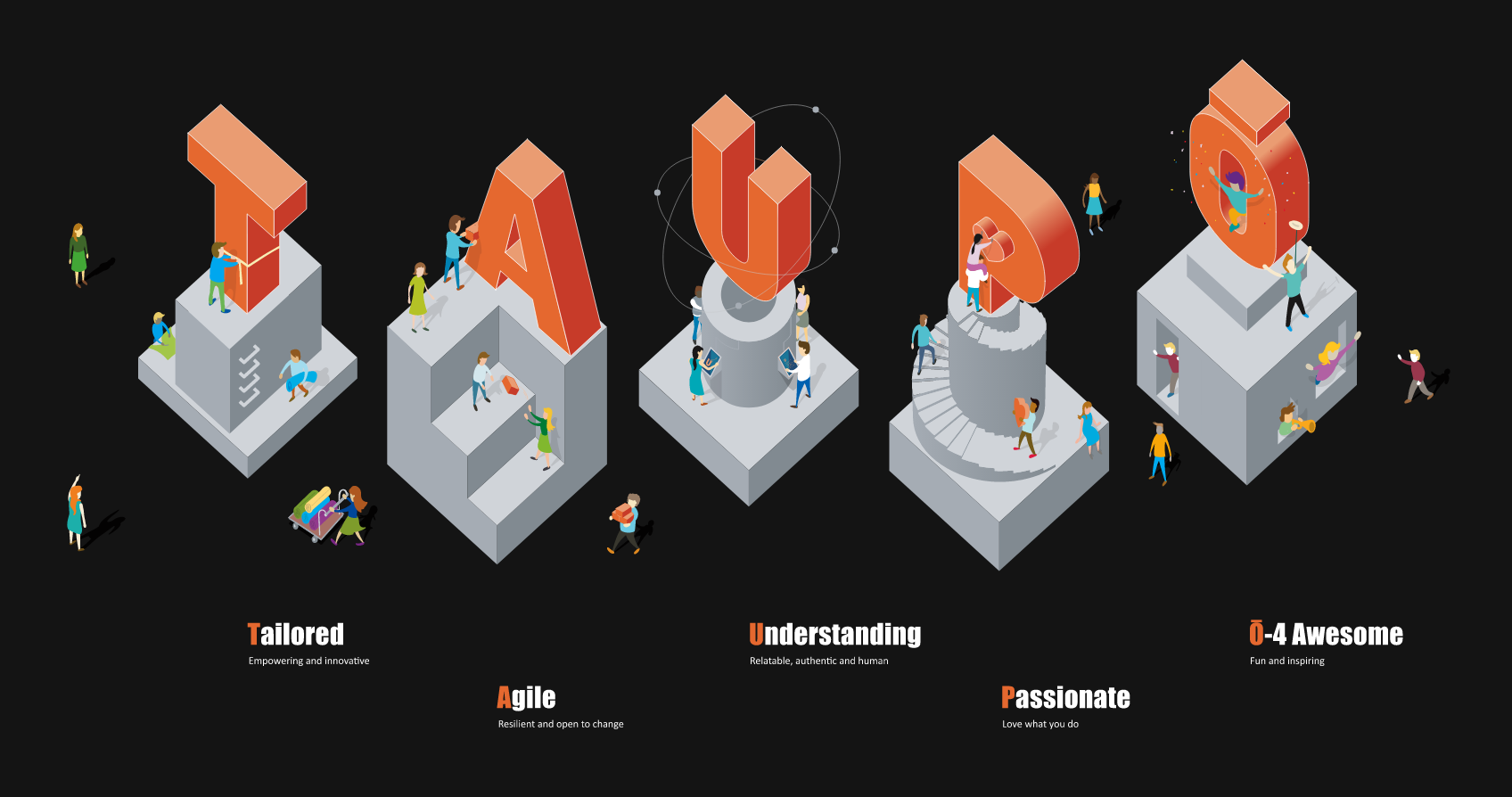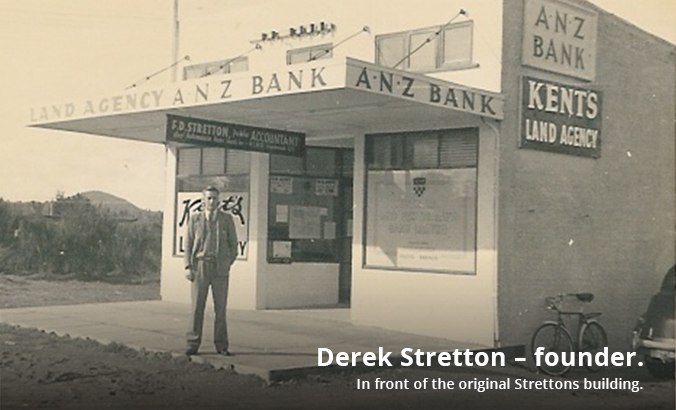 1954
Derek Stretton starts his accountancy business in Taupō.
1965
Derek Stretton merges with the Hawkes Bay accounting firm Watson, Blampied and Partners, the Taupō office of which was established by Claude Watson in 1954 and managed by Peter Wilson following Claude's retirement.
1972
To meet increased growth in the Taupō area, Pat Brown joins the team.
1974
Derek, Keith and Pat strike out on their own ending the partnership with the Hawkes Bay firm. The trio form a practice of their own, calling it 'Stretton, Hoy and Brown'.
1980s
This is an era marked by rapid expansion and consolidation into a broad-based accountancy operation. The firm offers a highly professional skills base of leading educational qualifications, in-depth experience and knowledge in the accountancy field.
1981
Derek Stretton retires from the partnership on 31 January. He continues to be involved with the firm on a consultancy and part-time basis. David Wickham and Wayne Morris are both appointed partner.
1984
Stretton, Hoy and Brown is renamed Stretton & Co. continuing to operate as a three-partner practice.
1988
Steve Bignell joins the partnership.
1990s
A decade of growth embracing new technology.
2003
The decision is made to officially change the name of the firm to Strettons – a name it has been commonly called by clients and locals for many years.
2004
Strettons celebrates 50 years in business in the Central Plateau with a current staff of 41 under the directorship of Pat Brown, David Wickham, Wayne Morris and Steve Bignell.
2010
Online Client Questionnaires introduced.
2013
Pat Brown retires, Daniel Britten and Michelle Barnett are appointed as Directors
2014
Strettons celebrates 60 years as Chartered Accountants and Trusted Business Advisor.
2018
Coralie Wedekind, Robert Veitch and Kelly O'Reilly-Ward are appointed as Directors.
David Wickham and Wayne Morris retire as Directors.
2021
Steve Bignell retires as Director.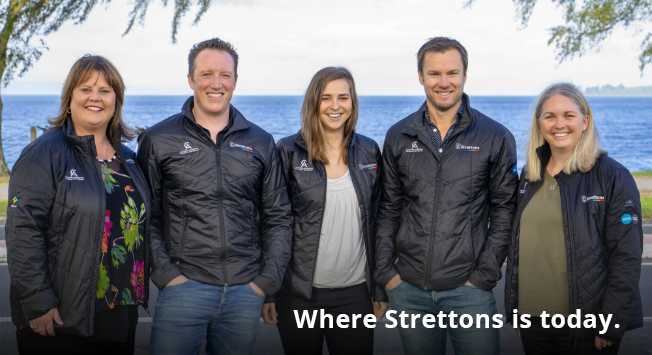 As born & bred Taupōians, Strettons are proud to give back to the community we belong to. We like to go the extra mile to see businesses and our community succeed. Strettons proudly sponsor:
Taupō Business Chamber
Taupō Business Awards
Lake Taupō Hospice #fabulous
Dairy Woman's Network
Bike Taupō
Taupō Mountain Bike Club
Taupō Riding for the Disabled
Taupō Ski Club
Reporoa Rugby Club
Reporoa Squash Club
Apcom Limited
Each month we have a casual Friday where the team and Directors support a local charity or organisation. The team are also encouraged to participate in local sporting events including Business House Football 'Strettons Strikers', Round the Lake Relay, Indoor netball to name a few
Book Your Free Review Now or Pay Account Online
Visit Us:
44 Te Heuheu Street
Taupō, New Zealand
Strettons
44 Te Heuheu Street, Taupō 3330, New Zealand